September 6, 2016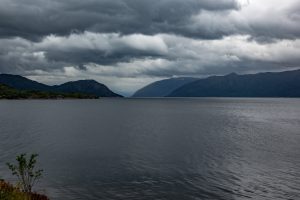 Today we left our cabin on the edge of the forest and the shore of the fjord in a rain storm.  Along the way, we shot through endless tunnels cutting through massive mountains of stone.  We skimmed past along lakes and along the coast through mist, drizzle, and deluge.
As the sky cleared, mountains began to a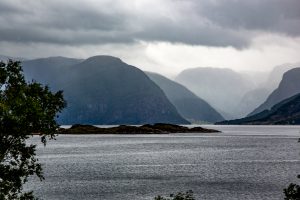 ppear from across the silver sea. Layer upon layer of pale grey, dark grey, misty blue peaks emerged, veiled by shifting clouds.