August 12, 2016
Today we took the fairy across Isefjorde, which is the fjord we see from Merete's summer home.  The custom for summoning the fairy is to turn a paddle that reached high on a pole, so that the orange side faces across the water.  If the captain sees the sign, if he wants to, he comes to the landing.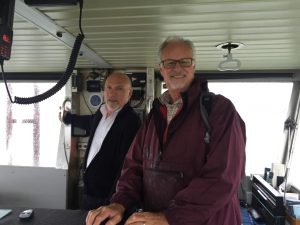 We were lucky.  So off we went, in the midst of yet another rain shower.  We were invited up to the captain's bridge, where we got a firsthand tutorial on the winds and the currents. When asked if the seas got rougher than this, the captain laughed heartily.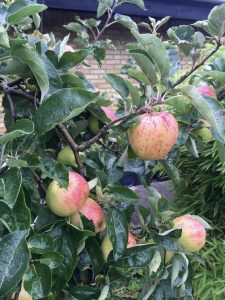 We walked two kilometers in the rain to the little harbor of Lynnaes.  Our reward at the destination was a steaming cup of coffee.  More rewarding than destination was the process.
On this side of the fjord, thatch-roofed homes abounded.  I have a "thing" for thatch-roofed cottages, so I reveled in each glimpse.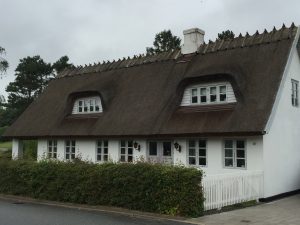 By the time we returned home, the rain of course had cleared.  We made our first home-cooked dinner, with ingredients we had fetched this morning on foot at the local market.